Namaste
A soulful, beautiful transmission of the Divine...Mystical Kirtan with Mirabai Moon offers a passionate embrace of the Divine Essence right here, right now... in your embodied, human form, just as you are. 
      "Mirabai Moon is a Kirtan soul angel who uplifts the Spirit.  Her voice is exquisitely tuned and her warmth fills your heart. Don't miss her!" Gary Goldberg of WRPI, In The Spirit Radio
      "Mirabai Moon's music encapsulates me in an auditory blanket of delicate, refined, loving attention.  Her voice is powerful, soft, melodic, and mindfully caring, striking me sonically as the divine feminine coming through to awaken us in the time when it is so needed on this earth."  James Braymiller, The Sloppy Bhakti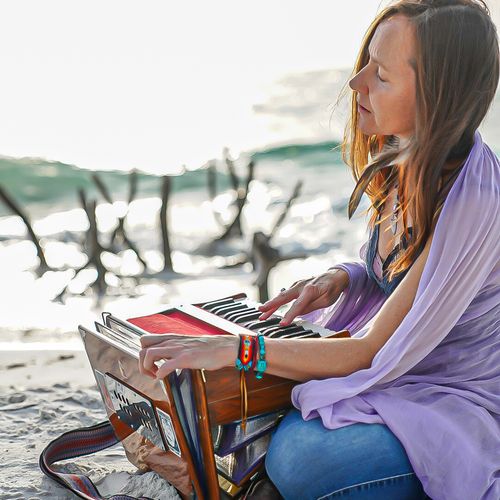 Your contributions to keep the music going are always deeply appreciated. Thank you!
Enter the amount you wish to donate
Latest Release...Reggae Radhe Shyam!
Mirabai will be appearing with members of the Infinite Compassion Orchestra
Released October 25th, 2020 ~ Earth Angels Anthem is available for download in the Mystical Kirtan Music Store and is also available on Spotify and on all major streaming platforms.